Thanks in part to our many community partners, 826 Boston doesn't just exist as a tutoring center in Egleston Square.
You can find 826 Boston in the Writers' Room at the John D. O'Bryant School of Mathematics and Science, fueled by tutors from Northeastern University.
You can find 826 Boston in the Grove Hall Branch of the Boston Public Library on Tuesdays and Thursdays, providing reading and writing support during after-school time.
You can find 826 Boston on stage at the Strand Theatre in Dorchester during our Summer Theater & Writing Camp, thanks to the wizards at the American Repertory Theater.
You can find 826 Boston on the shelves of your local bookstores, from big Boston indies like Harvard Book Store to small start-ups like PapercutsJP.
And, thanks to our friends at Continuum, you can now find 826 Boston and the work of our students right here on this beautiful new website!
Whether you're part of an organization interested in partnering with 826 Boston, are you're a community member who knows just who we should be working with, please feel free to contact one of our team members about the following partnership areas:
Jessica Drench: Boston Public Schools and university partnerships.
Kristin Barrali: corporate volunteering and partnership opportunities.
Helen Zhang: local bookstores, literary organizations, and author events.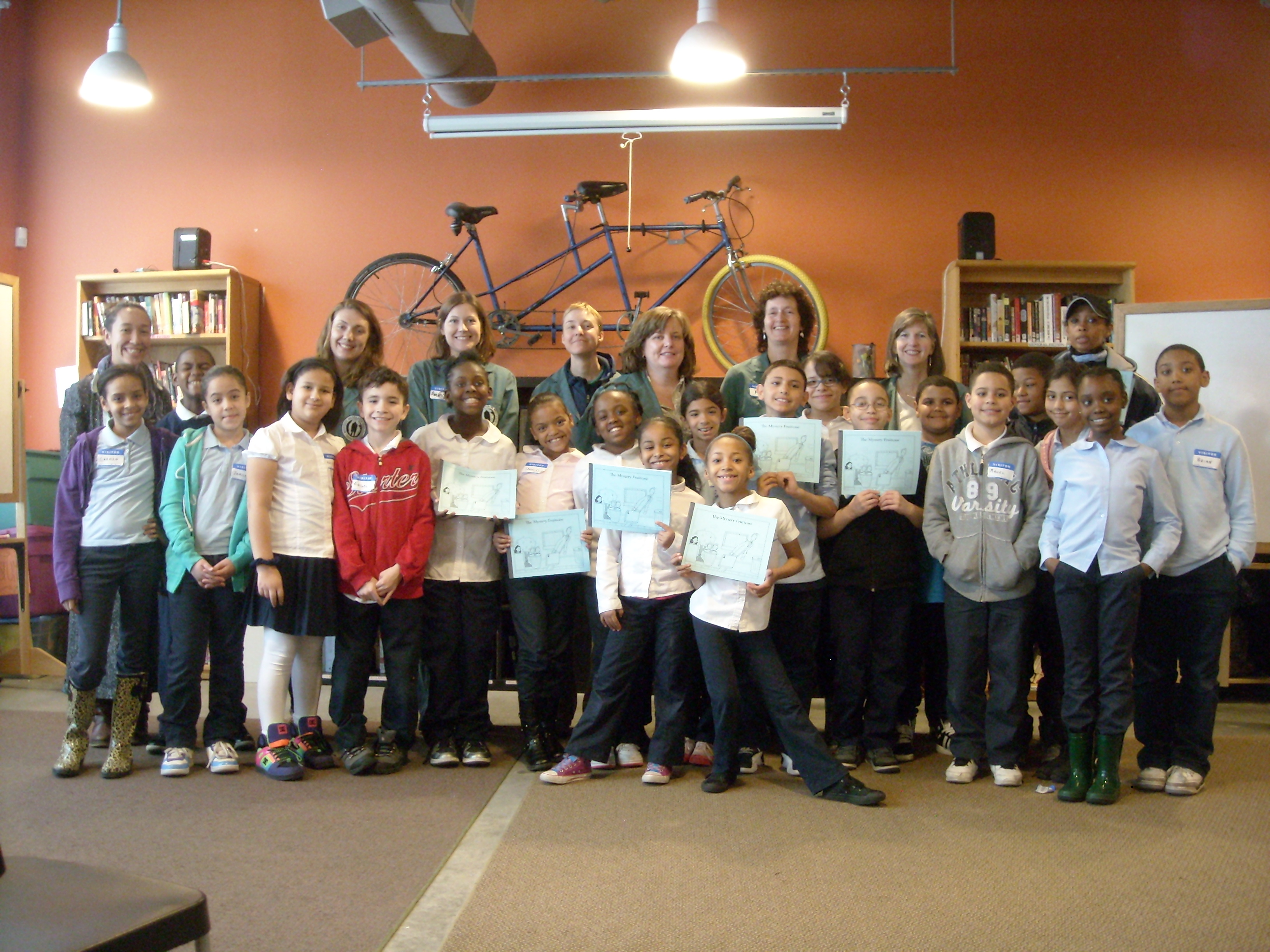 826 Boston offers a range of activities for corporate volunteer groups interested in our literacy programs. From hosting a Storytelling & Bookmaking Field Trip to pitching in during our after-school tutoring hours, volunteering at 826 Boston is a fun way to make a difference in the life of an underserved Boston Public Schools student.
To schedule a specialized volunteer training session or to discuss a volunteer experience that would be most meaningful for your company, email our volunteer team or call 617-442-5400.
To learn more about 826 Boston's program offerings for underserved students, click here.
American Repertory Theater
Our Summer Theater & Writing Camp is a direct result of a three-year partnership with the American Repertory Theater. 826 Boston and ART staff work together to customize camp curricula, teach students acting and writing techniques, and transform 25 middle schoolers into accomplished performers.
---
Continuum
If you're wondering about the site you've found yourself visiting, look no further than Continuum, an international design firm with a local office in Newton. Not only did Continuum spearhead the custom development of 826 Boston's website in a pro bono project to rival the building of the Pyramids, but they've also provided past support in brand development and publishing projects.
---
Houghton Mifflin Harcourt
Our friends at Houghton Mifflin Harcourt have been lending their support for almost as long as our doors have been open. Not only do they send volunteers to our tutoring center for our Storytelling & Bookmaking Field Trips, but they also donate books for our tutoring center library, send HMH authors into our partner classrooms (that's YA author Kwame Alexander, above, in our Writers' Room), and support our fundraising efforts!
---
Northeastern University
For the past seven years, 826 Boston and Northeastern University have partnered on some of 826 Boston's largest and most transformative programs, including its In-School Writing and Publishing Program and College Essay Boot Camp.
In 2013, 826 Boston opened a Writers' Room on-site at the John D. O'Bryant School of Mathematics and Science to provide classroom support, drop-in tutoring, after-school clubs, and publishing projects. Through a special initiative, Northeastern University's Writing Program provided trained writing tutors dedicated to serving the Writers' Room during school hours.